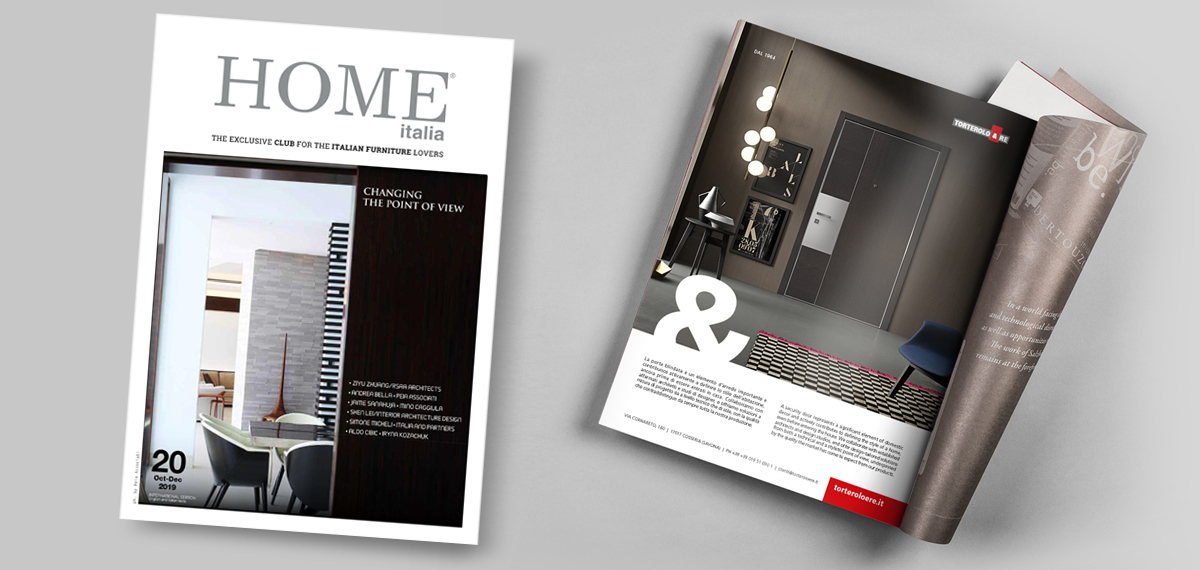 The Exclusive Club for the Italian Furniture lovers: a contact opportunity between the excellent Made in Italy manufacturing realities and a pool of international architects, selected to experience, share new and innovative paths.
Torterolo & Re collaborates with established architects and design studios looking to the future in a synergic way, eager to experiment and share aiming to the excellence. We offer them over 50 years of experience and tailored solutions from both technical and a stylistic point of view, underpinned by the quality the market has come to expect from our products.
Browse the magazine Home Italia and discover the Lord of Verona project created with our doors.
#torteroloere #madeinitaly #porteblindate #securitydoor