Torterolo & Re: 50 years of history.
For the past 50 years we have been dedicating every effort to making sure your house is yours alone thanks to security doors that protect and personalise all points of access: doors, gates, blinds, window shutters ,secure shutters, fire-rated and emergency exit doors.
All manufacturing takes place in Italy at our plants in Cosseria (Savona) and all products are the result of a design process attentive to every detail, carefully selected materials and components, and an advanced technology productive system certified to UNI EN ISO 9001.
Our vast range of security doors categorised by locking systems and structures offers the assurance of certified burglar-resistance with optimum levels of thermal and acoustic insulation, resistance to wind, air, and water, and the guarantee of CE marking.
Since 1964 we have been designing and manufacturing security doors to protect and personalize all kinds of secure access. Our strength lies in the experience, knowledge and awareness that everything evolves. Over the years we have taken increasingly innovative paths in terms of performance, functionality, environmental protection, and aesthetics. This allows us to offer our customers a better quality of life, with greater serenity, privacy, comfort, and style.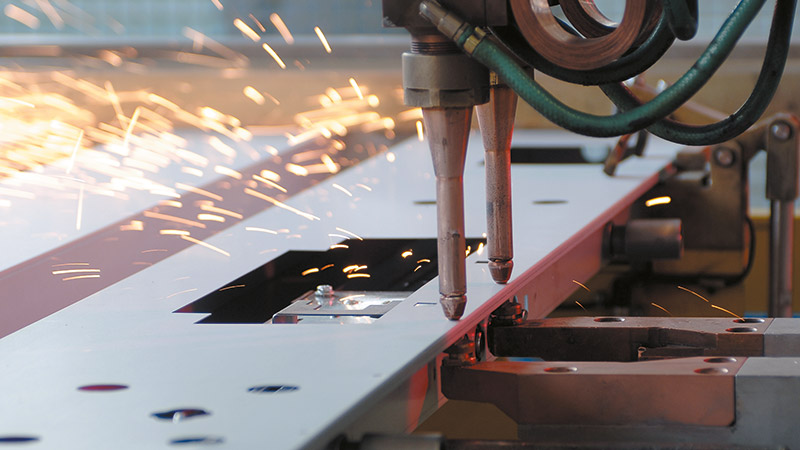 The company system certified to UNI EN ISO 9001 is based on automated processes and advanced technology that ensure our products meet high quality standards required for each one to receive the CE marking. To achieve these, we subject our products to stringent testing and ensure that the values listed are those legitimately obtained.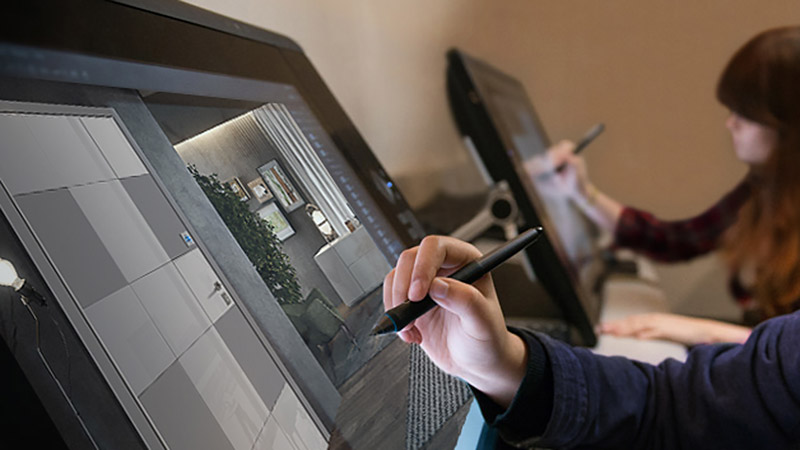 Security doors are design elements on their own right and play a key role in defining a home's style. We work with leading architects and design studios to provide solutions suitable at both technical and stylistic level with all the quality that has always distinguished our products.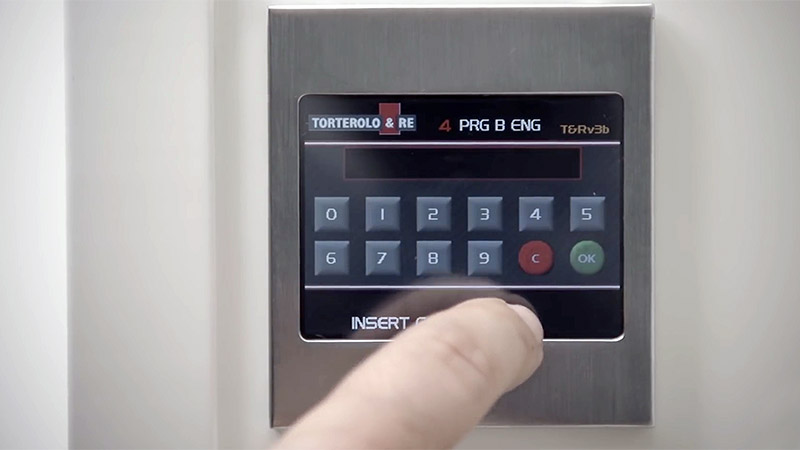 Both our products and know-how are 100% Made in Italy and renowned throughout the world. Our production lines combine traditional processes with high technology and automation. Corporate social responsibility is one of the principles of the Torterolo & Re approach to the business and daily operation in order to help the environment.
Environmental responsibility
Torterolo & Re goes beyond observing the environmental protection laws in force to extend its own performance and transparency, reduce false economies and increase internal efficiency, and has been granted UNI EN ISO 14001/15 certification accordingly. This certification confirms continuous improvement programmes in every area, from industrial waste management to the design of higher performing products that minimise waste production and increase recycling.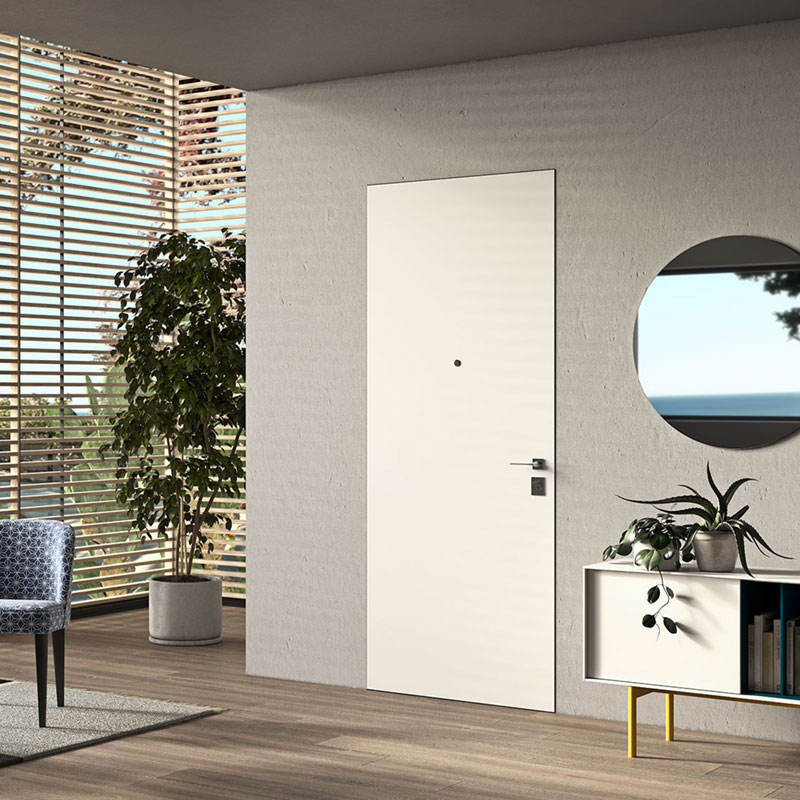 All Torterolo & Re doors are sturdy and resistant to every type of intrusion, insulated against the noise and heat, and impermeable to air and water. All doors can be "suited" as preferred: there are thousands of different combinations of colour, material, and finish.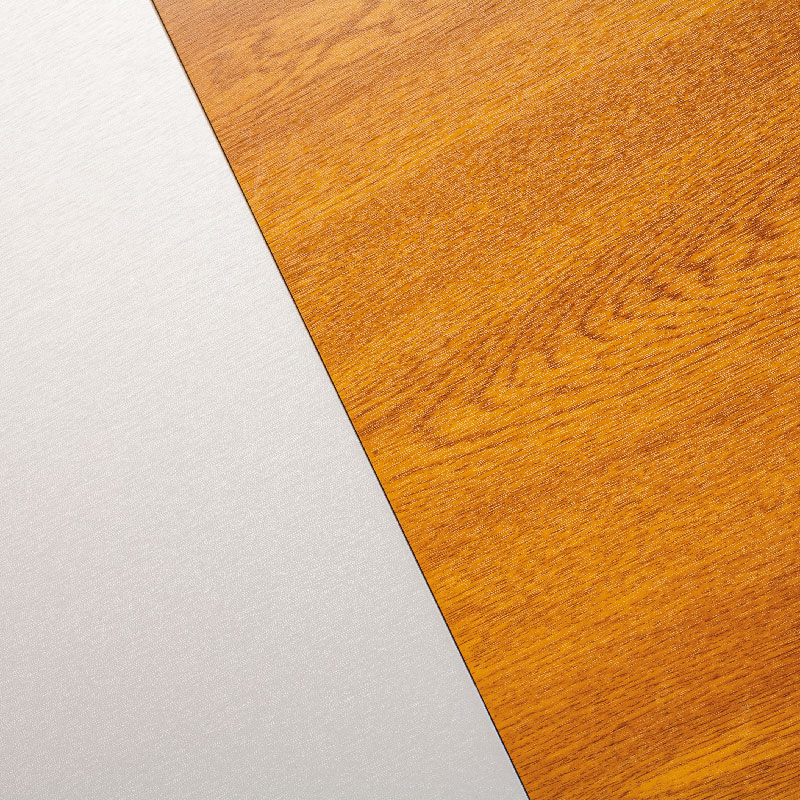 Torterolo & Re security doors protect your privacy and express each homeowner's personality in a wide range of types of wood, finishes and colours. Whatever your choice may be, the solution is a Torterolo & Re series panel or coating.
Break-in attempts are very often made by forcing the lock, attempting to drill into it, extract its cylinder or tear it away from the door. The locks of our security doors are equipped with 8 pins expressly designed to ensure the maximum passive security.
Modelli 2D e 3D
Inserisci i nostri prodotti nel tuo progetto.
Consulta la libreria di modelli 2D e 3D.